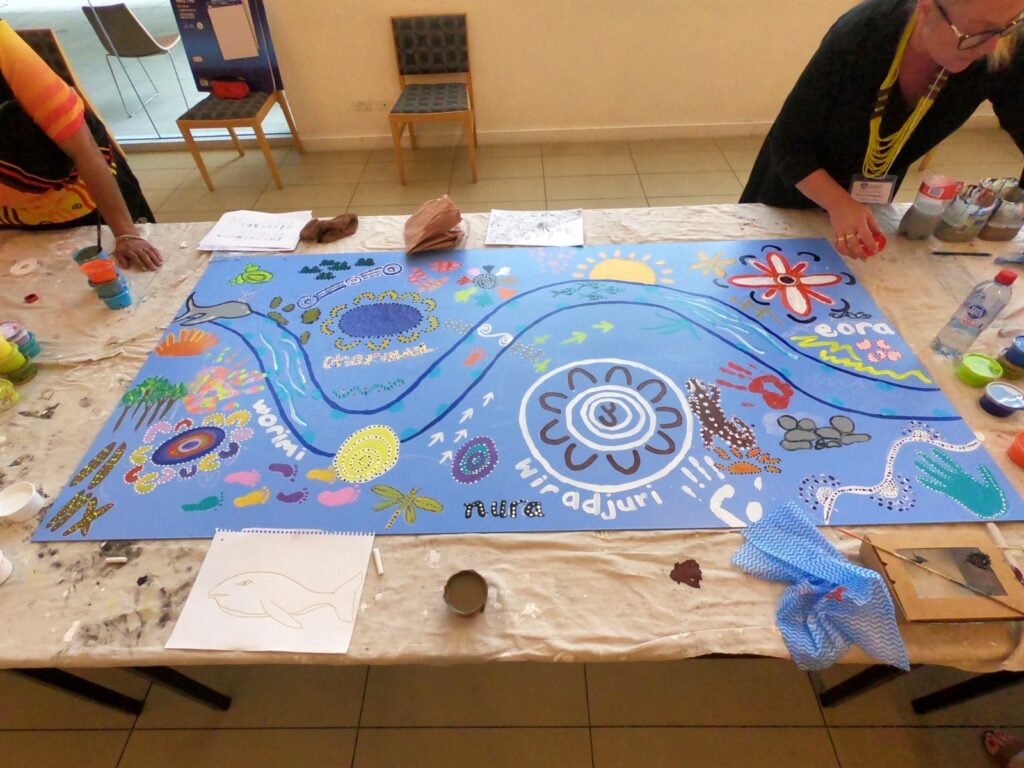 In October 2020, our action research teams from each project site came together, with COVID-19 safe precautions, on Dharawal country for our second learning session for the project.
Highlights included a painting workshop led by Aunty Lorraine Brown and Aunty Narelle Thomas from Coomaditchie United Aboriginal Corporation about the rivers of time, representating the impacts of practices on families and the connections we are building between our four project sites.
We were also joined by Sue Buratti who gave a presentation on trauma informed practice and modelling of reflective practice approaches used by the Australian Childhood Foundation.
Check out this video for clips from the event: https://youtu.be/js95R2swQ9g