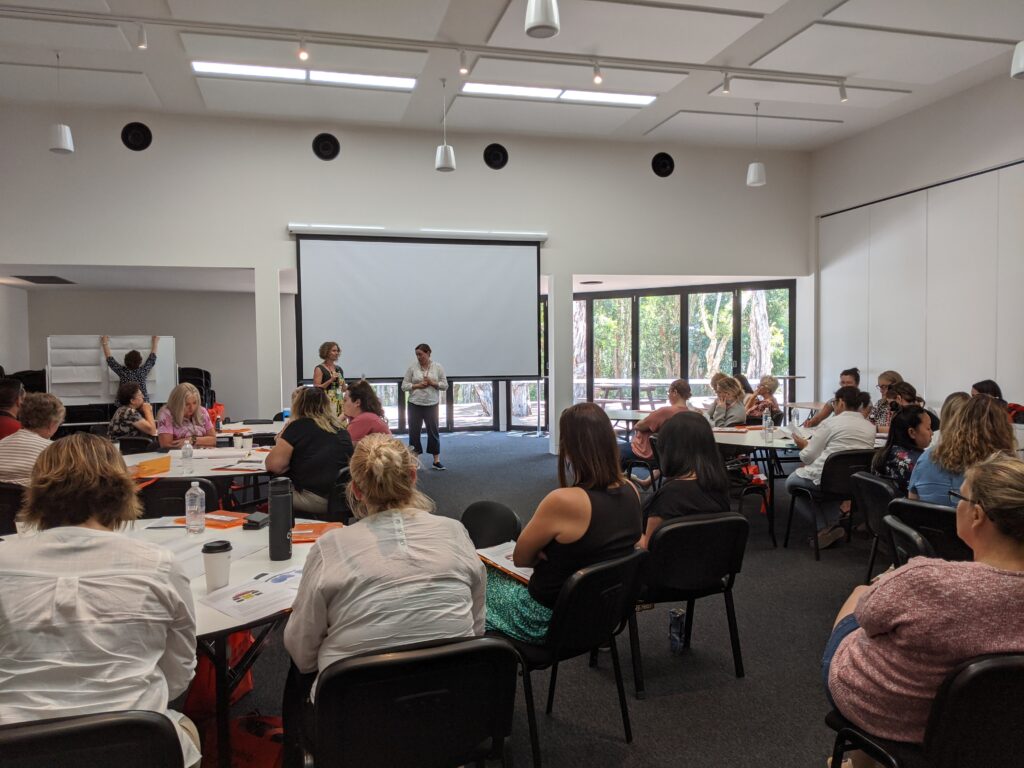 Our partners from DCJ and NGO agencies Barnardos, CareSouth, CatholicCare Wollongong, CatholicCare Hunter Manning, Key Assets, Uniting and Wesley Dalmar, came together in February for the first of four Learning Sessions to be held over the 3-year project. These agencies have formed local action learning groups at each of the four sites, to trial their chosen relationship-building practice. The enthusiasm and commitment of the action researchers was on display over the two day event.
Over the next 6 months, the action research teams will implement their new practices, with monthly regional meetings to share and reflect. The research team is working with our project partners to maintain regular communication and connection through online platforms.
A brief video sharing some of our moments learning and working together can be found here.