Fostering lifelong cultural connections for Aboriginal children in care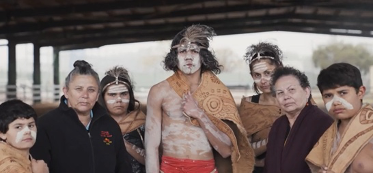 On 27 October 2021, the Research Centre for Children and families participated in a research to practice webinar hosted by FACSIAR. The webinar premiered two short films produced by Desert Pea Media and the RCCF in collaboration with six Aboriginal caseworkers from DCJ and Uniting in Dubbo. 'The Bridge' shares the importance of family and cultural connections from a young person's perspective, while 'Building Bridges' explores how caseworkers can foster these connections for young people in care. An accompanying film guide contains reflective questions, activities and additional resources that can be used in teaching, training and group supervision contexts.
The FACSIAR webinar recording and presentation slides can be accessed here.