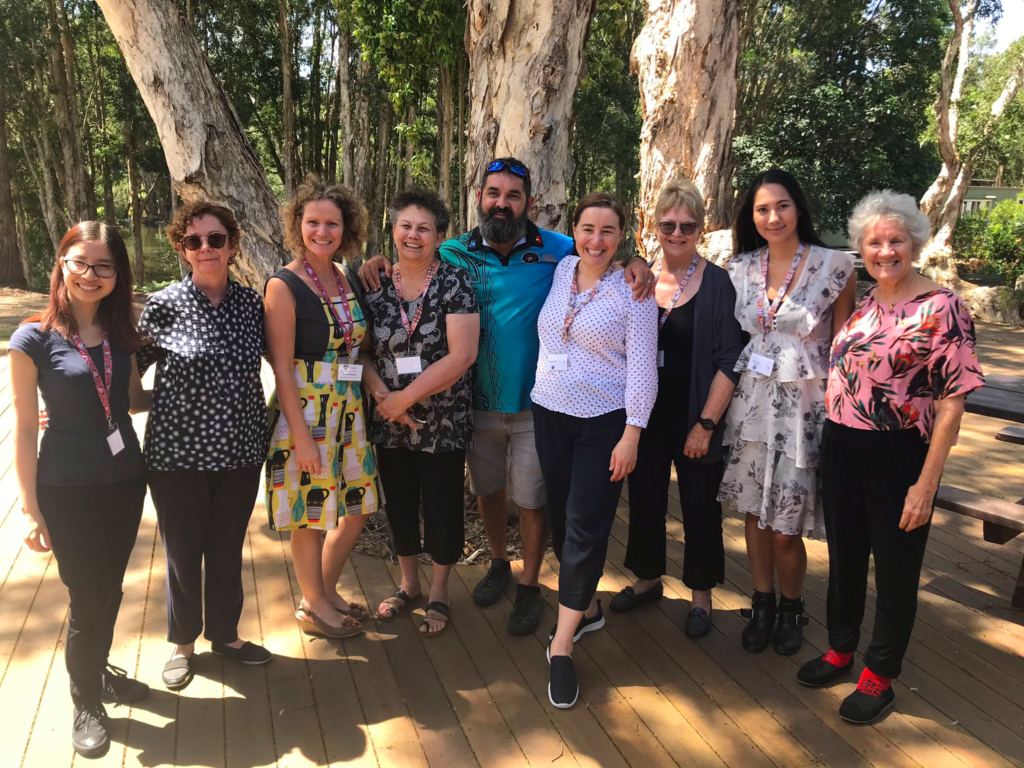 Chief Investigators
Professor Amy Conley Wright (Lead Chief Investigator) is Professor in the School of Education and Social Work and Director of the Research Centre for Children and Families (the 'Centre'). Her work has focused on building the evidence base for family support and child advocacy, in partnership with children's services organisations. Amy will provide strategic oversight to achieve project milestones, ensure regular communication for the research team and Partner Organisations, oversee operational budget, lead development of project outputs and co-supervise the Research Associate, Research Assistant and PhD students. She currently supervises early career researchers and higher degree research students in her research-only role.
Professor Judy Cashmore is Professor in Socio-Legal Research and Policy in Sydney Law School and has a part-time appointment in the School of Education and Social Work. She brings an extensive background in out-of-home care research and is an international expert on children and the law. She is a lead investigator on the Pathways of Care Longitudinal Study, conducted in partnership with the NSW Government. She has expertise in research to elicit children's perspectives and will provide guidance on measures to evaluate the impact of practice change on children. She will contribute to data analysis and write up of results.
Dr Susan Collings is Senior Research Fellow at the Research Centre for Children and Families. She brings skills in participatory action research for practice change and knowledge translation to disseminate research outputs, as well as the use of inclusive methodologies to engage vulnerable populations in research. Susan will support data collection by Partner Organisations and co-supervise a PhD student and the Research Associate. As an early career researcher, Susan has undertaken Honours supervision and has a current PhD student. She will also contribute to data analysis and write up.
Associate Professor Lynette Riley is Program Director of Indigenous Studies & Aboriginal Education in the School of Education and Social Work. Riley, a Wiradjuri and Gamilaroi woman from Dubbo and Moree, has a distinguished background in Aboriginal education. She has collaborated with Aboriginal communities to embed cultural knowledge of Kinship into university curricula and was awarded the 2015 Vice-Chancellors' Award for Support of the Student Experience at University of Sydney, demonstrating superior skills in training and mentoring. Lynette will provide specialist guidance on cultural issues and practices related to Kinship care and will supervise aspects of the project focused on Aboriginal children and families, including the PhD student.
International Partners
Professor Elsbeth Neil is Professor of Social Work at the University of East Anglia, UK. Her longitudinal research on contact after adoption and development of practice materials is highly regarded internationally. Elsbeth (Beth) will guide the Research Project Team in the modification of her practice resources to the NSW context. Beth will also contribute to data analysis and write up of results.
Professor Peter Pecora, Professor, School of Social Work, University of Washington and Managing Director of Research Services, Casey Family Programs. Pecora pioneered the use of the research methodology in this project within child welfare and has an international reputation for practice innovation. He will provide methodological expertise, particularly during project establishment.
Partner Investigators
Matthew Jones, Director Strategy, Child and Family Directorate, will represent the NSW Department of Communities and Justice on the project, which is leading major sector reforms underway in the NSW child protection and out-of-home care systems. Matthew brings extensive policy and service development background to the project.
Dr Robert Urquhart, Head of Knowledge, Outcomes and Research at Barnardos Australia, a large non-government family support and out-of-home care (OOHC) agency, Robert will provide insight into the system and practice implementation issues arising from the project.
Research staff and Research students
Dr Sarah Ciftci is a Research Associate who coordinates the Fostering Lifelong Connections study. Her role includes stakeholder engagement, data collection, writing up results and research translation.
Dr Betty Luu is a Research Fellow assisting the FLC research team with the technical aspects of the study. She is currently conducting applied research in the area of permanency for children and young people in out-of-home care in NSW.
Suzanne Pope is the Research Centre's Program Manager and provides project governance and management for the FLC study. She has extensive senior level experience in organisational governance and management of complex, state-wide programs within the human services sector.
Megan Mitchell joins the Research Centre as a PhD student to work on the Fostering Lifelong Connections study. Megan is the former National Children's Commissioner and has held senior leadership positions as NSW Commissioner for Children and Young People; Executive Director of the ACT Office for Children, Youth and Family Support; Executive Director for Out-of-Home Care in the NSW Department of Community Services; and CEO of the Australian Council of Social Services.